I've been tagged by Nouveau Cheap, you can check out her awesome blog by clicking
here
. For this tag you have to tell eleven things that make you happy.
It doesn't take much to make me happy and make me smile with glee. So, here are just eleven of the things that make me happy.
1. I love receiving kitchen gadgets as gifts, my face lights up.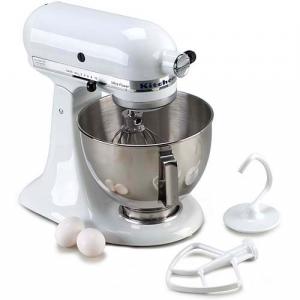 2. I like to try new recipes and I'm happy when everything turns out great. The recipes I most want to try are for popovers, corndogs, and glazed almonds.
3. I'm happy when I check my mailbox and it's filled with free samples, coupons, and magazines.
4. Like spending time with my family. We dance, laugh, and have a great time together.
5. Bargain shopping, I'm happy when things are on sale. Especially, my family tradition of going bargain shopping the day after Christmas; we shop until we drop.
6. I'm happy when I'm doing crafts. I like to cross-stitch, crochet, paint, and make jewelry.
7. I'm happy when I listening to my favorite tunes. I like music from the 70's, 80's, and 90's. As, with my reference to the lyrics of 1977 song "The Best of My Love" by the Emotions; when I wrote "It doesn't take much to make me happy and make me smile with glee."
8. I'm happy when I'm in my room because of how I decorated it; I'm surrounded by many of my favorite things: artwork. plants, and furniture.
9. I happy when I take a bubble bath. I love Bath & Body Works products. Especially Japanese Cherry Blossom, Moonlight Path and Enchanted Orchid.
10. I'm happy when I apply my makeup. I like to come up with different color combinations and makeup looks.
11. I like putting together jigsaw puzzles, playing casual games, board games, card games, and the Nintendo Wii. My dad and I love to play bowling together on the Nintendo Wii video game console.
I thought this image I ran across was hilarious. This is how Wii Bowling should be played. I'm going to have to follow her lead.